Mittwoch 9.6.2021 21.00-22.00
LE DONNE IDEALI AND GUESTS mit
POLAND - WHERE ARE YOU ?!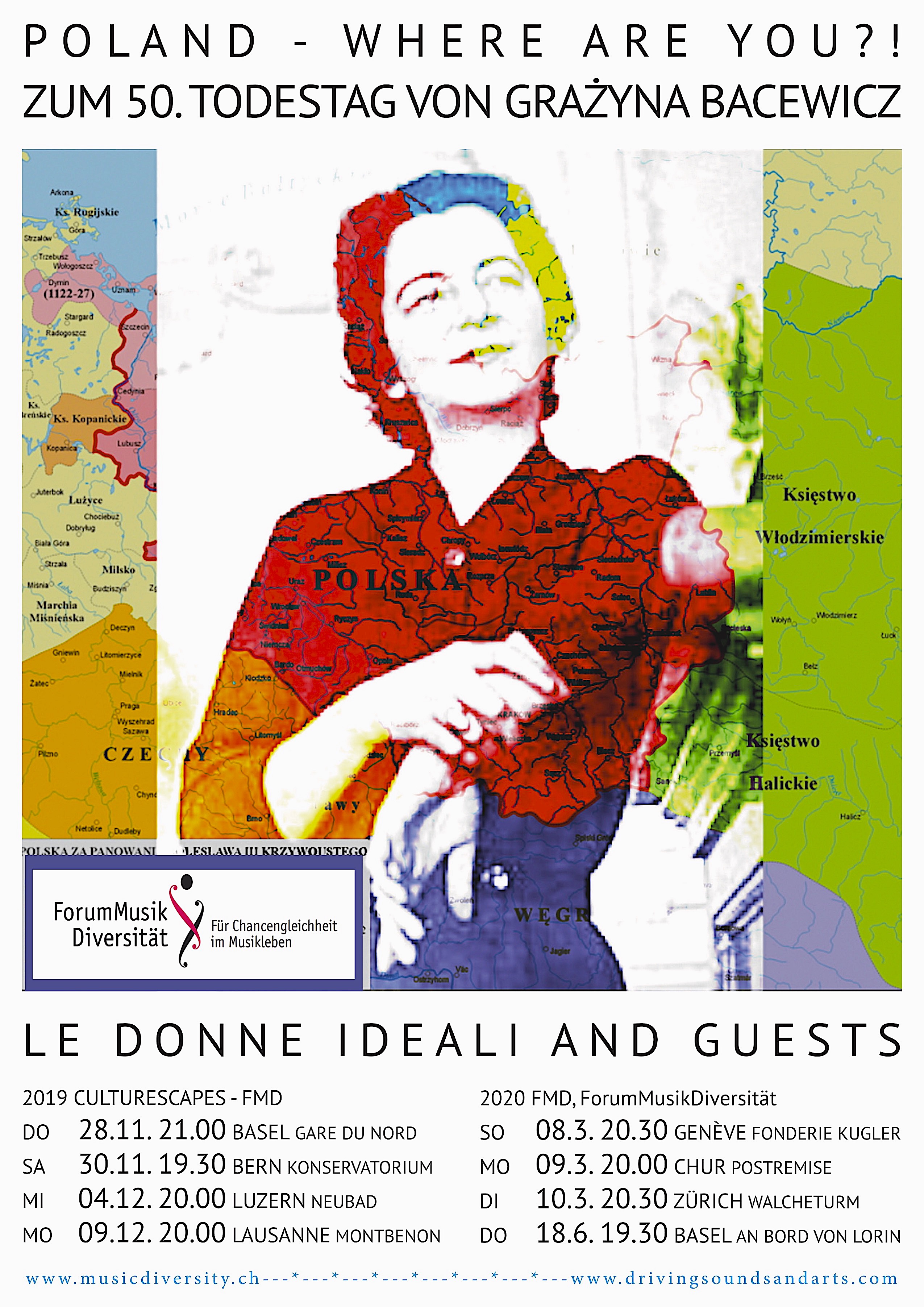 DADA IT'S PANDA by ANMARI MËTSA YABI WILI
Dedicated to the pandemic situation
DADA IT'S PANDA a poem by Anaïs Nin, with extensions and variations, implemented in a metal construction place, recorded with nonprofessional to professional tools, emerged while the worldwide pandemic situation 2020 around corona. Father state: because i have decided to be an artist, i don't work on highest points of politics, what doesn't mean, that it doesn't interests me, how we live on our planet. It seems, you forget, that not everyone has time or talent for politics. At the end we all are responsible for the whole thing. Please listen to all voices. Art helps, art is important.
THANKS A LOT TO Shazeb Shaikh, Franz Bannwart, Jan Mikael Szafirowski, Peter Riedel metal construction and locksmith Basel, Anaïs Nin, to all my friends and neighbors here and around our planet.
Basel/Strasbourg on board of Lorin, springtime 2020 Idea, Performance, Voice, Costume, Cuts and Edits, Production by